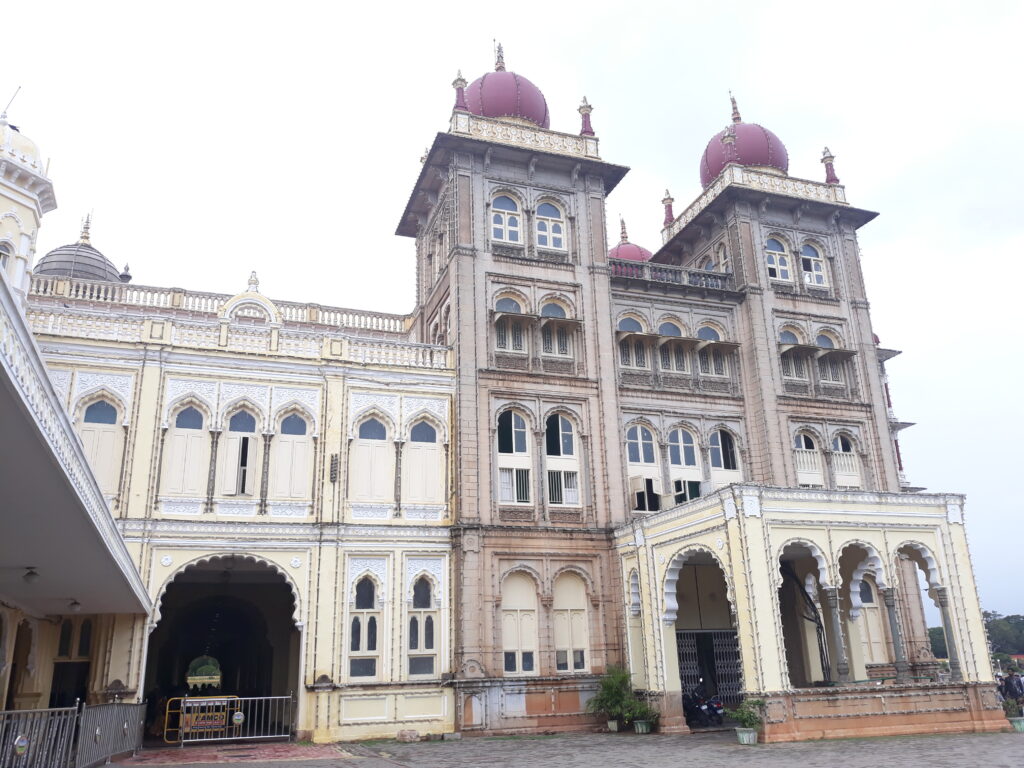 India is home to many palaces and vast empires. Its history is full of numerous dynasties that have ruled over various parts of the country. While most monuments of the ancient period have been destroyed or lie in ruins, some medieval buildings have been maintained or restored to good condition. Several medieval forts and palaces still stand all over India. These are examples of the achievements of the architects and engineers of that age. The palaces of India offer an insight into the life of the royalty of the country. While some royal palaces have been maintained as museums or hotels over the last decades, some are still homes for the members of the erstwhile royal families. These forts and palaces are the largest illustrations and legacy of the princely states of India. They feature floats of flowers in grand fountains, shimmering blue water of magnificent baths and private pools, doric pillars, ornamental brackets, decorative staircases, and light streaming in through large windows. India possesses some of the most fascinating forts and palaces, a true royal retreat. It is not just a romantic longing for a royal experience, but also the search for the truly authentic Indian experience that brings thousands of heritage lovers to India's palaces.
Rajasthan has many forts and palaces that are major tourist destinations in North India. (See List of palaces in Rajasthan.) The Rajputs (collective term for the rulers of the region) were known as brave soldiers who preferred to die than be taken prisoners. They were also great connoisseurs of art and brilliant builders. The most famous forts and palaces in Rajasthan are located in Chittor, Jodhpur, Jaipur, Udaipur, Saphieree, Amber and Nahargarh. Taj Hotels Resorts and Palaces manages some of the most iconic palaces of the region, Lake Palace, Udaipur; Umaid Bhawan Palace, Jodhpur; Fort Madhogarh, Jaipur and Rambagh Palace, Jaipur; and offer authentic royal retreats to the guests in all its grandeur, splendour and magnificence.
Kolkata is known as the City of Palaces within the Indian context, referring to the numerous grand residential buildings that dotted the city from the end of the 18th century onwards, as it grew to become one of the largest cities of the British Raj.
Karnataka is famous for the Amba Vilas Palace (commonly known as Mysore Palace) in Mysuru / Mysore, which was the palace of the Wodeyar kings. It was said to have been built of wood until it had to be rebuilt after a fire that burned down the entire palace complex.